Profile

. : fiat lux : .
"Sure, anything on the side of life's worth a try."
Free Account
Created on 2012-01-01 22:47:53 (#1361343), last updated 2013-12-20 (196 weeks ago)
1 comment received, 43 comments posted
19 Journal Entries, 17 Tags, 0 Memories, 15 Icons

About
| | |
| --- | --- |
| Name: | Adam Eddington III |
| Birthdate: | Jun 22, 1965 |
| | |
| Website: | Tabula Rasa |

Mini Bio
to mark the fall of the sparrow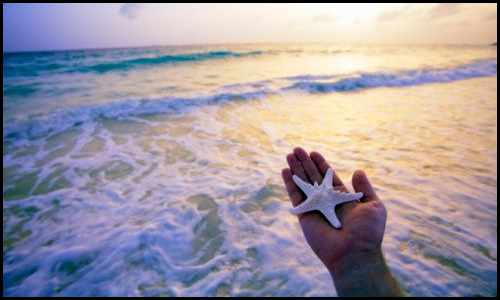 [Game Wiki] . [Application] . [OOC Contact] . [Wikipedia]
(This journal will contain spoilers)
Canon/'Verse:
L'Engleverse. Or books by Madeleine L'Engle.
Adam features in three of L'Engle's young adult books:
The Arm of the Starfish
(1965),
A Ring of Endless Light
(1980), and
Troubling a Star
(1994). The characters of Madeleine L'Engle's novels all exist in the same universe. Adam is one of three characters (according to Wikipedia) who connects
kairos
to
chronos
(think: the Murry/O'Keefes to the Austins).
Appearance:
(via
A Ring of Endless Light
)
Adam is eighteen, nearly nineteen, on entrance. He is described as having "hair-colored" hair – somewhere in between brown and blond. His eyes are "sea-grey", probably because the POV describing him belongs to a girl on the verge of a crush. Adam is tall and thin - but not skinny - muscled and tanned because of his field work in marine biology (and in spite of his lab work for the same). His left shoulder is healing up from a GSW five months earlier, bandaged, but out of a sling.
He's often described as lit up or somehow luminous. "His eyes were open, and there was somehow light behind them, the way sometimes the light on the ocean seems to come from beneath the water, rather than just being reflected from above." …She's a poet.
Taken from:
a few months after the events of
Troubling a Star
while Adam is flying up from incredibly freezing, pretty much barren, scientifically data-rich, internationally coveted, UV vulnerable, beautifully alien Antarctica. The island is going to be quite a change for him. At least the sunscreen should come in handy.
Inventory on arrival:

        - Wearing:
                o A light, breathable bandage over his (injured) left shoulder
                o White t-shirt, long blue jeans, underwear, and a light jacket
                o Sneakers and socks
                o A heavy coat (carried, not worn)
                o Waterproof watch (analogue, with a second hand)
         - Waterproof wallet:
                o Credit card sized map of New York City, two metro cards, two credit cards and one debit card
                o School ID for University of California, Berkeley
                o Drivers License for NY
                o CPR certification card
                o EMT certification card (NY), due to expire in a year
                o $43.03 in cash
                o Business card (taxi service) with various phone numbers scrawled on the back
                o Business card (dentist) with a poem scrawled on the back, signed Vicky Austin
                o Two standard sized Band-Aids
                o Pocket photograph of a three-person nuclear family posing on the steps of Low Library, Columbia University
        - Worn but serviceable backpack containing:
                o A small roll of bandages
                o Gloves and a hat
                o American passport, airline tickets/stubs, travel documents
                o Extra underwear and a pair of clean socks
                o UV protective sunglasses and a bottle of sunblock
                o Half-empty bottle of hand lotion (unscented)
                o Pocket tissues
                o Disposable camera, (3) three rolls of undeveloped film
                o Postcards and letters sent from family and friends
                o (3) Three blank souvenir shop postcards from Antarctica
                o Empty notebook
                o Lab notebook filled with equations and procedures in Adam's handwriting
                o Pencil case: pens, mechanical pencils, lead, eraser, white-out, highlighter.
                o Scientific calculator (TI-30), black Sharpie, 6" ruler
                o A battered copy of Hamlet
                o Ceramic penguin figurine (rock-hopper) in a gift shop bag, with receipt
        - Package of airplane peanuts, unopened
        - Airport playing cards, unopened
This is an RP journal for
the_blank_slate
. PB is Charlie Hunnam. Icons created by ether_bunny on IJ unless otherwise specified.
I am not Adam, nor Charlie Hunnam; they definitely don't belong to me.

Connect
arm of the starfish,
communication
,
cryptography
,
doing science
,
dolphins
, fall of the sparrow, john austin, joshua archer,
madeleine l'engle
,
marine biology
,
penguins
, poly o'keefe,
ring of endless light
,
science
,
science fiction
,
shakespeare
,
starfish
, troubling a star,
uc berkeley
, vicky austin

People
[View Entries]

Gives Access To (3):
wizard_errant

[livejournal.com]
a-sport
,
transluminary

Subscriptions (0)

Communities
[View entries]

Feeds
[View Entries]

Subscriptions (0)

Linking
To link to this user, copy this code:
On Dreamwidth:
Elsewhere: